Welcome to Tomas Music
Consultants Pte Ltd

FOR ALL YOUR MUSICAL NEEDS!
Since 1994, Tomas Music Consultants Pte Ltd aims to promote and enrich the Singaporean and regional music scene by organizing International Festivals, Competitions, Masterclasses and Seminars.
We also provide consultation for performances, workshops and seminars.
11th International Guitar Festival 2013
Programme II - Concerts
11 - 15 December 2013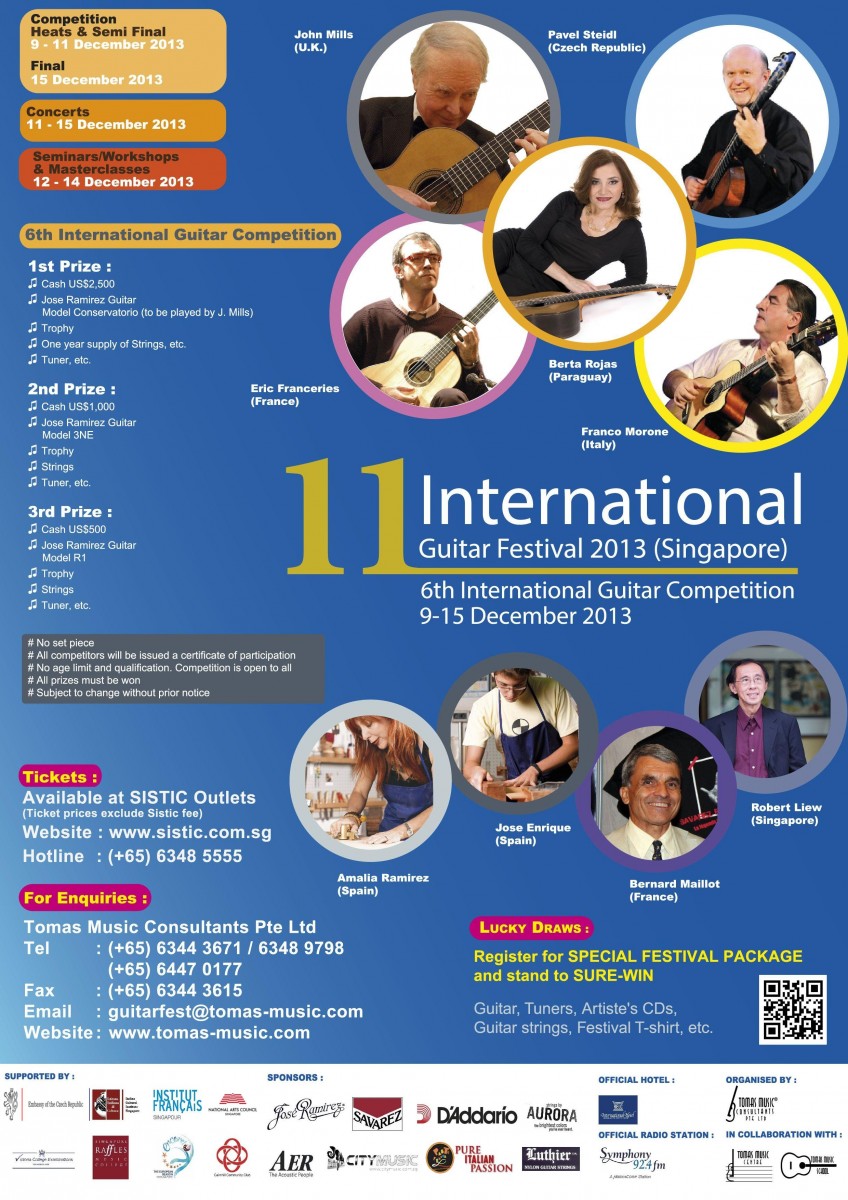 All concerts are held  
where: RELC International Hotel, Auditorium 
             30 Orange Grove Road, Singapore 258352
Time   : Starts at 7.30pm
Click here to purchase tickets from SISTIC! Promotions & discounts are available for concerts!
Click here for promotions & discounts for concerts!
Click here to sign up for the seminars and Special Festival Package.
Our special thanks and appreciation to our sponsors & supporters.